Power Nailers & Staplers: Omer MCF.12 Mini Corrugated Fastener Tool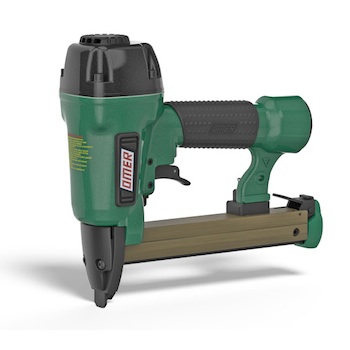 Half way between the traditional full one-inch wide corrugate and the much more narrow 7/16" type (senclamp sized) joint fastener, lies a need for a 3/4" width specialty fastener and a dedicated tool.
We believe that new users will be most pleased to find a tool & fastener marraige that has been designed perfectly for the needed power and maneuverability.
Upon picking it up for the first time, you feel that the MCF.12 tool's weight and balance hits that "sweet spot" so often eluded in today's cabinet, millwork & furniture needs.
The OMER MCF.12 Corrugated fastener is designed for making miter joints, cabinets, joinery, frames, doors, cases, butt-joints and packaging.
For more information, call Omer Tools USA toll free at 855.255.OMER (6637)