RIDGID A-Frame Fault Locator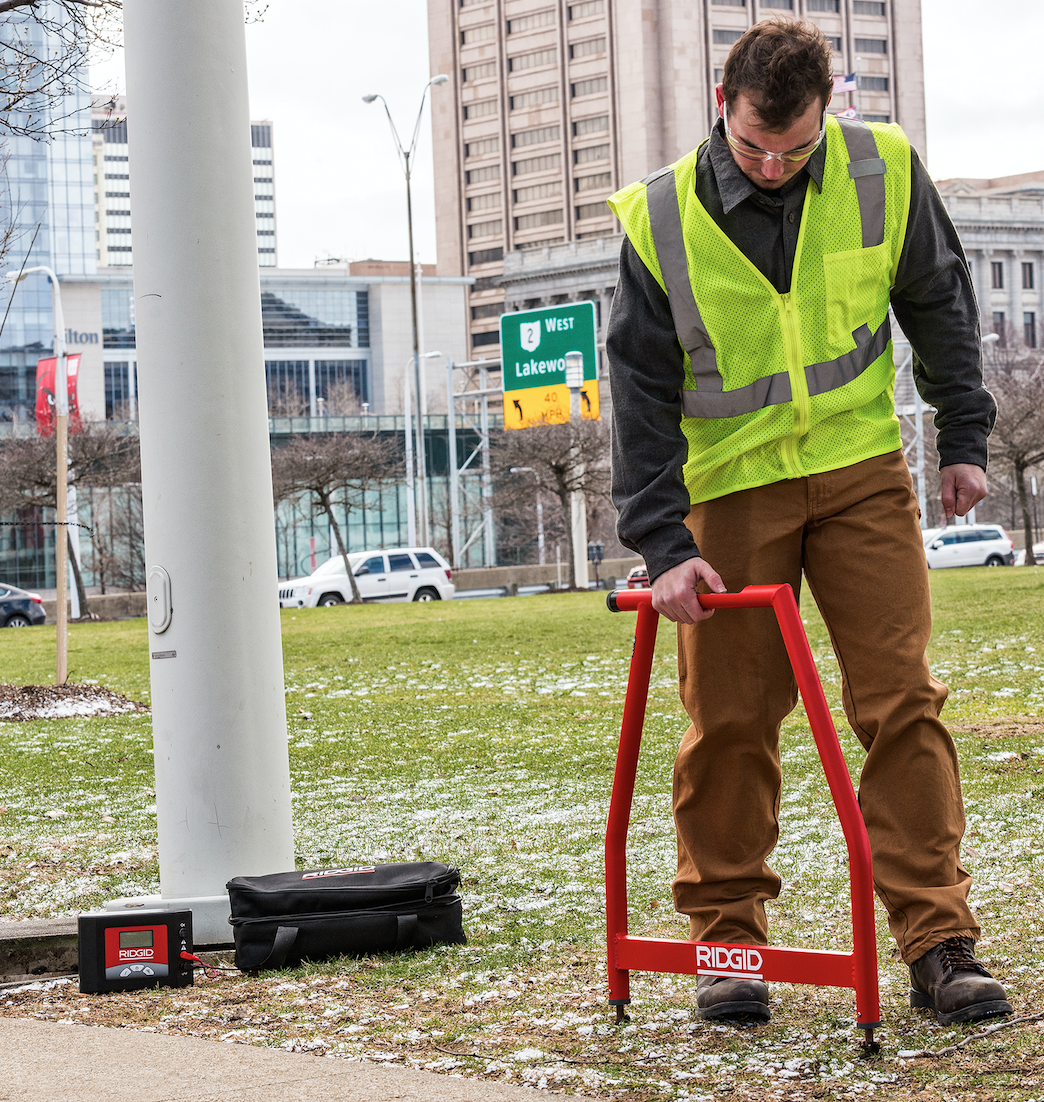 Finding faults in buried conductors just got easier for electrical contractors, utility repair, municipality and facility maintenance professionals with the new RIDGID A-Frame Fault Locator.
Designed for incredible accuracy and operator safety, the locator utilizes low voltage to find the exact position of ground faults in direct buried insulated wire up to two megohms. Increased efficiency on-the-job is also a major benefit of the RIDGID design: consisting of both a transmitter and receiver, it streamlines the fault location process to isolate problem areas in minutes.
"Quickly finding fault line breaks is vital to restoring services that have been interrupted, and we built the A- Frame to speed up the process for tradespeople who tackle these issues every day," said Eric Huber, RIDGID Senior Product Manager for Locating. "We also know our customers want purpose-built equipment, ready to use out of the box. Pros can locate problems quickly and accurately from the first day they have it on their truck."
Ideal for use in electrical service, telecom, cable, railway, irrigation and 'invisible fence' applications, the A- Frame Fault Locator can find faults up to three miles away from the transmitter and up to 20 feet below the ground, depending on conditions.
It has a durable, lightweight powder-coated frame, weatherproof membrane buttons and provides a reference readout to aid in fault location.
The A-Frame Fault Locator's functionality compliments other RIDGID locators, including the SeekTech SR-20, SR-24, and SR-60 Underground Utility Locators.
Made in the USA and backed by the RIDGID Lifetime Warranty, the A-Frame Fault Locator comes with the A- Frame receiver, transmitter, ground stake, test leads, batteries and carrying case.
To purchase or learn more about the A-Frame Fault Locator, visit www.RIDGID.com or call toll-free: 1-800-769-7743.