Topcon GNSS Receiver Boards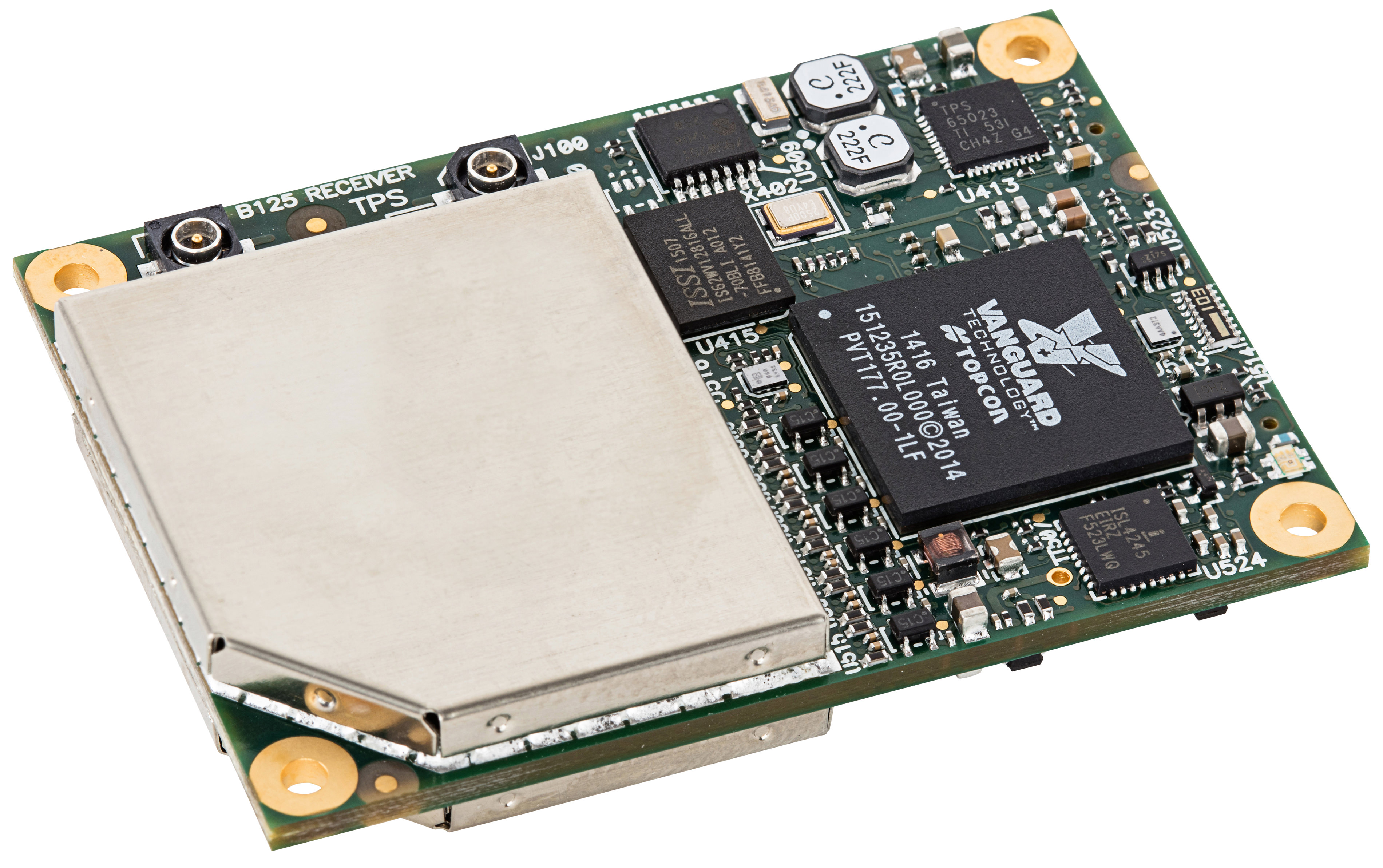 Topcon Positioning Group announces two new full constellation GNSS receivers for the original equipment manufacturer (OEM) market. The new B111 and B125 boards are designed for use with a broad range of positioning applications.
The boards utilize the GPS, GLONASS, BeiDou and Galileo constellations with the B111 tracking signals in the L1 and L2 frequency band, while the B125 adds signals in the L5 band. Both boards are designed to provide scalable positioning from sub-meter DGPS positioning to sub-centimeter RTK positioning.
"The new boards both include 226-channel Vanguard Technology with Universal Tracking Channels, for reliable 'all-in-view' and 'future-proof' tracking," said Jason Hallett, vice president of Topcon global product management. "The addition of BeiDou and Galileo constellation tracking along with GPS, GLONASS, SBAS and QZSS functionality ensures the boards provide the best performance available.
"The dual frequency B111 board has very low power consumption and flexible communication interfaces, making it easy for OEMs to integrate the compact board into any precise positioning application, reducing their time to market," said Hallett. "The B111 is also form, fit and function compatible with its predecessor, the B110, allowing a plug and play upgrade option to track BeiDou and Galileo."
The board also includes an SD card interface designed to provide quick and easy support for data logging in addition to Quartz Lock Loop™ technology for superior GNSS tracking in high-vibration environments. "The B125 board offers Ethernet connectivity for options for advanced OEM integration," said Hallett.
For more information, visit www.topconpositioning.com.