FLIR Launches Five New Thermal Cameras
Third Generation FLIR ONEs, FLIR Duo Thermal/Visible Drone Cameras, and FLIR C3 Rugged Pro Camera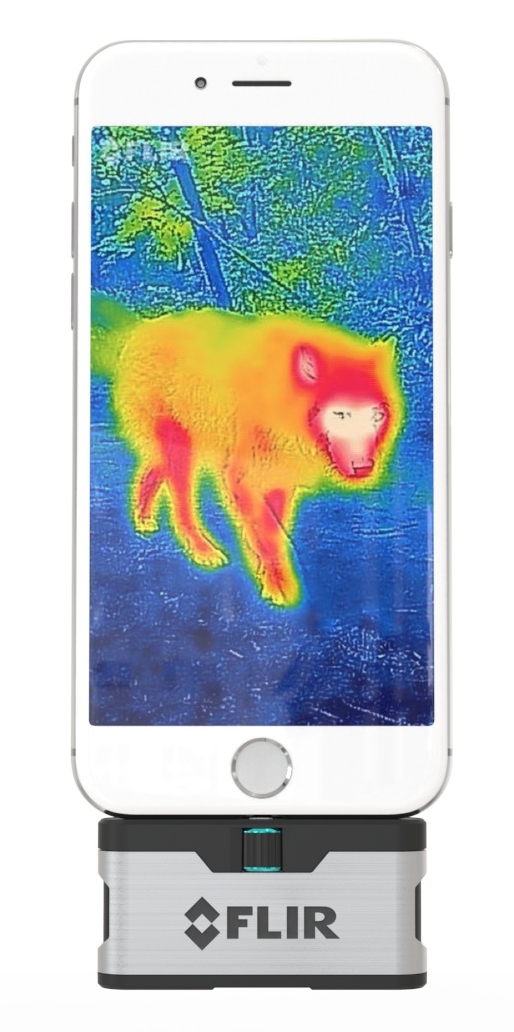 FLIR Systems, Inc. announces the launch of five new thermal imaging cameras at the 2017 Consumer Electronics Show (CES), including two new third generation FLIR ONE thermal camera attachments for smartphones, two new dual sensor thermal cameras for drones, and a ruggedized compact thermal camera for home and building inspectors.
All five products feature FLIR Lepton, FLIR's revolutionary thermal microcamera core, and FLIR's patented multispectral dynamic imaging (MSX) technology, which dramatically improves image quality and readability by dynamically embossing high-fidelity, visible-light details onto the thermal imagery.
"These innovative new thermal imaging devices further extend the utility and value of low-cost thermal imaging into consumer and small business applications," said FLIR President and CEO, Andy Teich.
"Thermal imaging is more accessible than ever today thanks to our continued effort to make the technology smaller, more powerful and more affordable. We're excited to provide a thermal imaging 'sixth sense' with the third generation FLIR ONE, FLIR Duo for drones, and FLIR C3 camera for professional users."
Third Generation FLIR ONE Smartphone Camera Attachments
The third generation FLIR ONE builds upon the FLIR ONE legacy, providing a powerful, introductory-level thermal camera that attaches to iOS or Android devices.
Featuring the new OneFit adjustable-height connector, including a USB-C version for Android, the third generation FLIR ONE easily attaches to more smartphones without needing to remove your phone case. As the most affordable FLIR ONE to date at $199.99, the third generation FLIR ONE is the perfect camera to introduce people to the benefits of thermal imaging.
The all-new FLIR ONE Pro is the most advanced FLIR ONE ever developed. Featuring a ruggedized design, the new OneFit adjustable-height connector, and a more powerful set of imaging features for the job site, the FLIR ONE Pro ($399.99) is ideal for professionals who use thermal imaging for their work needs. Featuring MSX and VividIR™ advanced image processing, the FLIR ONE Pro offers amazing image quality and detail.
Professional features include multiple spot temperature meters and one-touch reporting capabilities to quickly interpret and share results. Fully integrated with the FLIR Tools app for in-depth data analysis, the FLIR ONE Pro delivers a professional-grade thermal camera for workers who require greater thermal capabilities from their mobile devices.
Both the FLIR ONE and FLIR ONE Pro will be available in the first half of 2017 at established FLIR partners and at FLIR.com.
FLIR Duo Cameras for Drones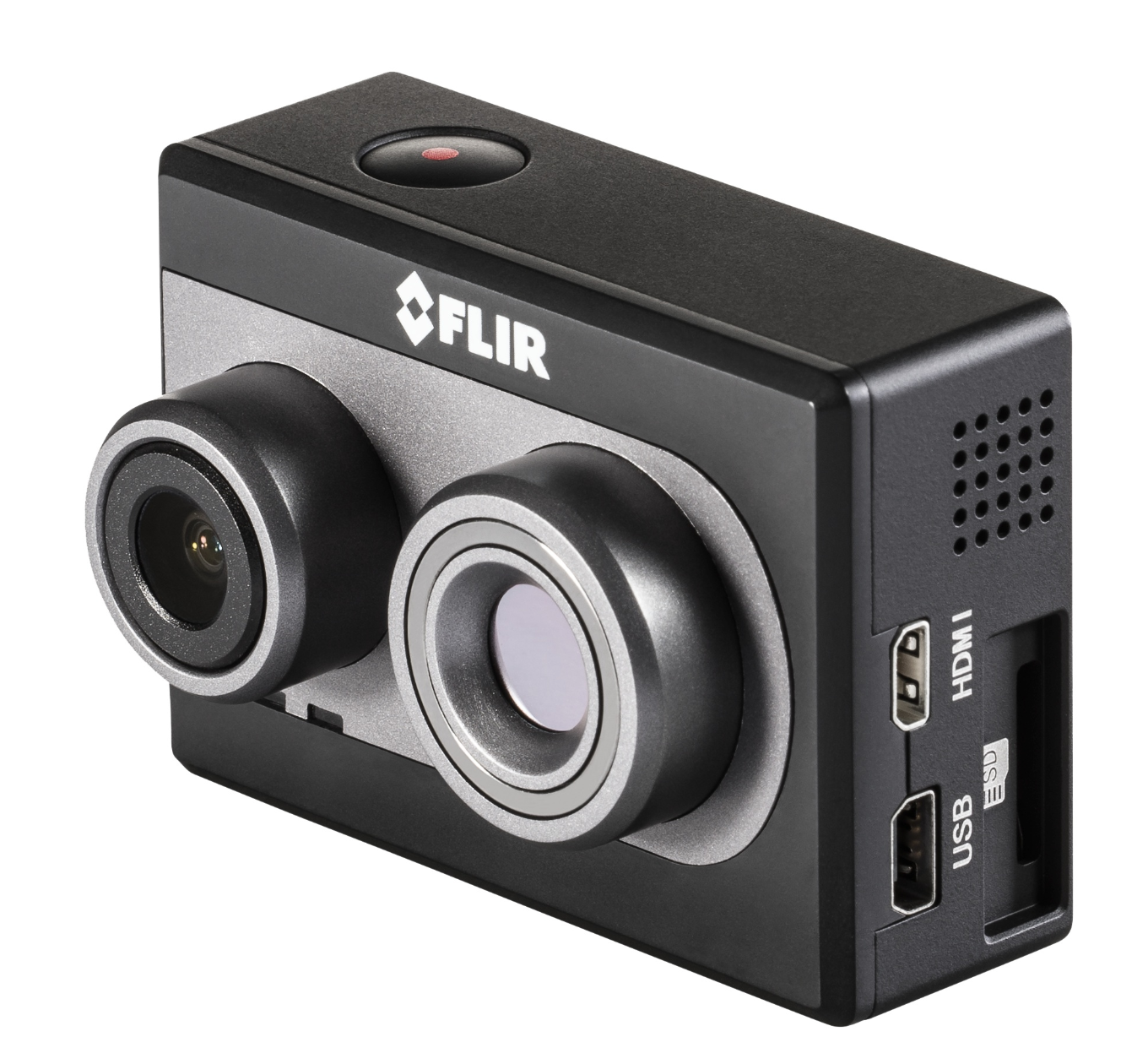 The FLIR Duo is the drone industry's first multi-sensor camera that features FLIR's Lepton thermal microcamera core, a high-definition (HD) 1080p visible camera, and FLIR's patented MSX technology. The FLIR Duo offers versatile onboard recording to a micro SD card and real-time remote control of camera functions and can be mounted to any airframe capable of holding the most popular action cameras.
Operators can switch between the FLIR Duo's thermal and visible cameras in-flight or view both in a picture-in-picture mode. Priced at $999.99, the FLIR Duo is accessible to drone hobbyists and professionals alike.
The FLIR Duo R, priced at $1,299.99, adds accurate temperature measurement capabilities for commercial applications including agricultural, construction, civil engineering, building inspection, and public safety use cases.
FLIR C3 Thermal Camera for the Home Professional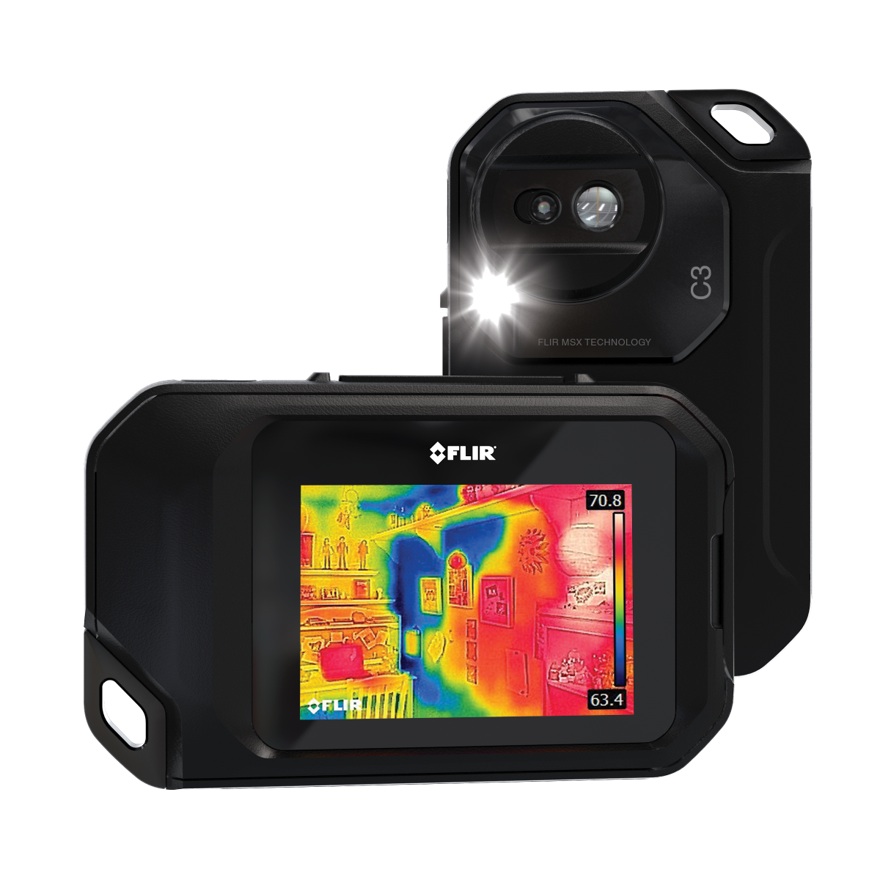 The FLIR C3 is a ruggedized, pocket-portable thermal camera for home inspectors, real estate professionals, general contractors, and other trade professionals who need a powerful diagnostic tool to quickly pinpoint hidden electrical, energy efficiency, or moisture issues. With a high brightness three-inch touchscreen, the FLIR C3 includes Wi-Fi connectivity to streamline image transfer while featuring higher thermal sensitivity and measurement capability for accurate temperature readings.
The device also includes a new picture-in-picture function to enable better image comparison in the field. The FLIR C3 will be available in the first quarter of 2017 for $699.99 through established FLIR distribution partners and the FLIR.com store.
For more information, go to www.FLIR.com.