Aervoe Industries LiquidPro Marking System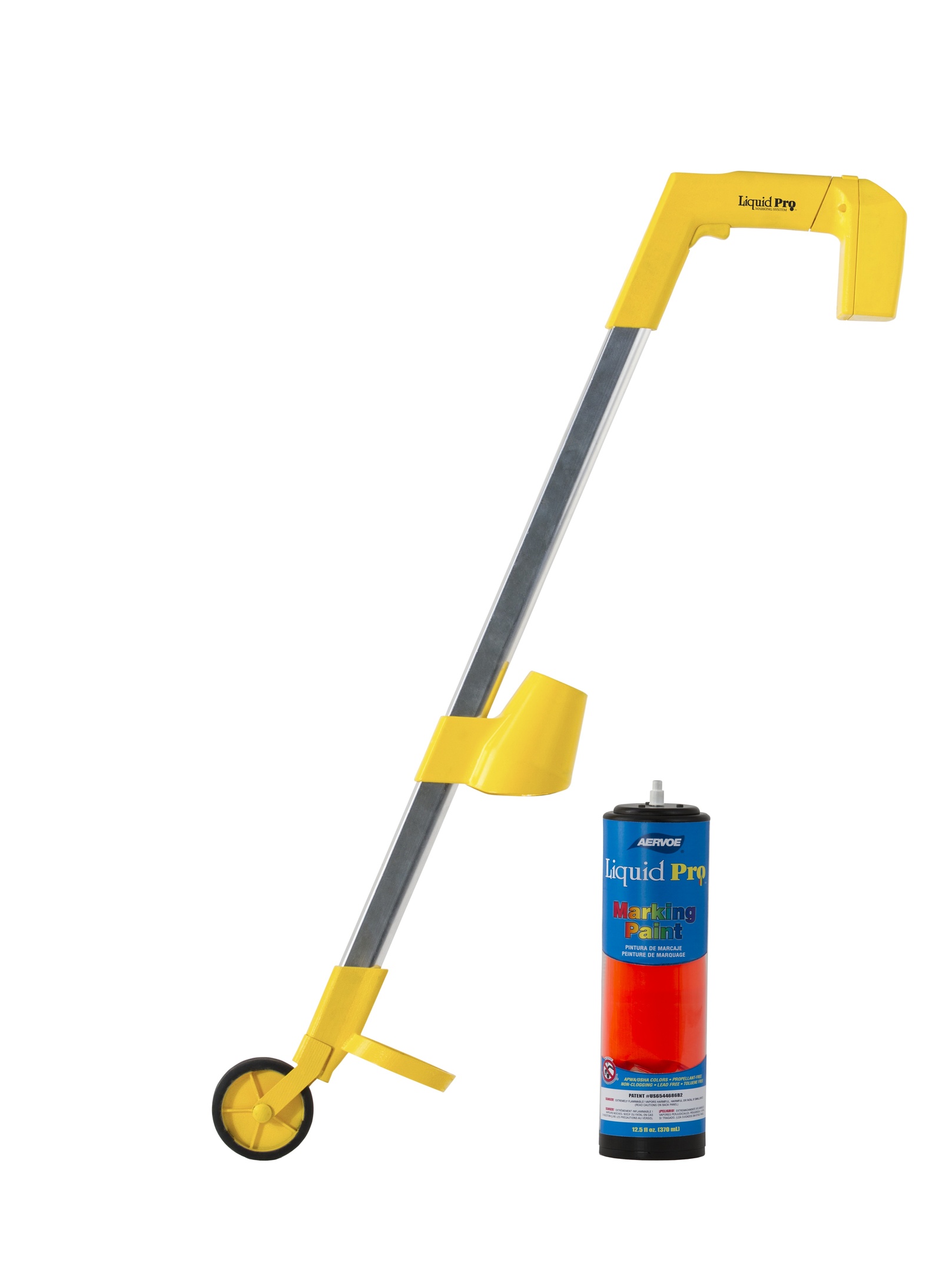 In 1971 Aervoe invented upside down marking paint and expanded with a broad line of formulas in the 40 years since. Aervoe is again the first to patent a propellant-free system that will dispense marking paint.
What makes the LiquidPro Marking System unique is that it uses a peristaltic pump instead of propellant or compression. It draws paint from the Paint-In-A-Bag cartridge to dispense it like an aerosol can. Because there is no propellant and the cartridge is not pressurized, it is safer to ship and store than aerosol forms. The cartridge is clear and designed to show how much is left and when it is completely evacuated. That means no waste and it can be disposed of in normal trash.
"In our efforts to make safer and more ecological products, we decided it was time to commit to a non-aerosol method of dispensing paint and other liquids," says David Williams, C.E.O. of Aervoe. "Our engineering and design staff filed the patent in 2009 and patent #US6544686B2 was awarded in 2011 with multiple continuations-in-part awarded in 2015. We think this is the future for many products that are currently packaged in an aerosol can and we are proud to be at the forefront of this innovation."
The LiquidPro Marking System applicator is reusable, rechargeable and ergonomically designed for all-day use. A lithium battery pack powers the peristaltic pump motor and can be recharged using the included 12V DC vehicle adapter – with the battery pack installed or removed from the applicator. A full charge will last 15 hours with normal use. Additional backup battery packs are available and come with a 120V AC electrical adapter.
The clear LiquidPro Paint-In-A-Bag package is offered in Aervoe's Survey Marking Paint formula and provides the same linear feet as the aerosol can. Stoppage time is minimal with easy color changes with no requirement to pressurize or depressurize a pouch chamber.
Aervoe is located at the base of the Sierra Nevada Mountains, outside of Lake Tahoe, NV. With over 45 years of success in manufacturing industrial paints, coatings, cleaners, lubricants, and MRO chemicals – Aervoe is a proven leader in this industry. Aervoe has been in their 40-acre facility since 1998 that houses an aerosol manufacturing plant, injection molding facility, electronics assembly facility, 180,000+ square foot finished goods warehouse, and corporate office center.