Other Products: Reelcraft Heavy Duty Service Truck Hose Reels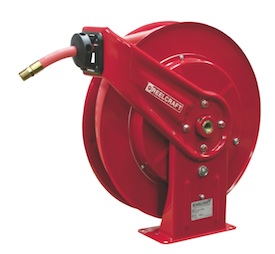 Reelcraft introduces new heavy duty service truck spring driven hose reels. These new reels incorporate a 1/2" NPT male hose end fitting and rubber hose.
The reels are assembled with the hose guide in the side-wind (SW) position for ease of mounting in trucks.
All models come equipped with 50' of 1/2" I.D. low pressure hose.
For additional information call 1-800-444-3134 or visit Reelcraft at www.reelcraft.com.