Simpson Stainless-Steel Titen HD Screw Anchor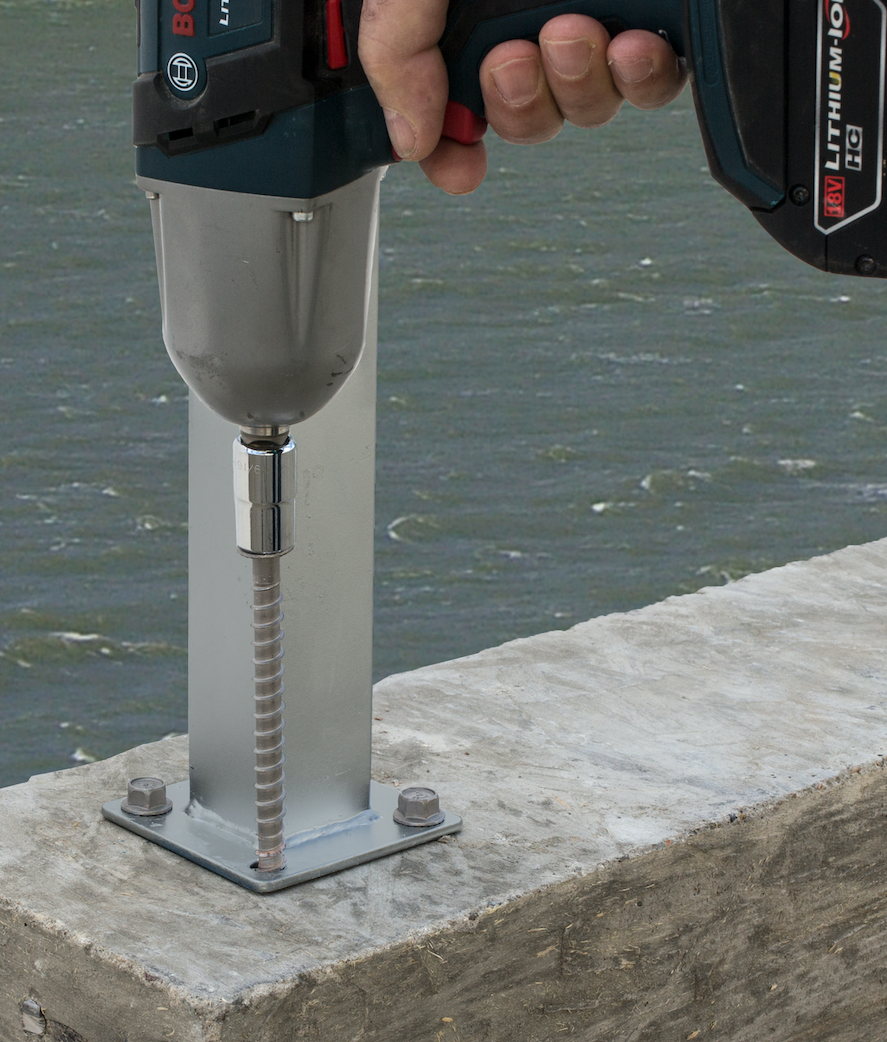 Simpson Strong-Tie has launched the next era of stainless-steel screw anchors for concrete and masonry. The new stainless-steel Titen HD heavy-duty screw anchor (THDSS) delivers a new standard of performance in exterior applications, even in severely corrosive environments.
The THDSS offers a state-of-the-art screw anchor solution that combines the corrosion resistance of Type 316 stainless steel with the undercutting ability of heat-treated carbon-steel cutting threads.
The THDSS screw anchor's cutting ability comes from a proprietary bi-metal design that uses a carbon-steel helical-coil thread brazed into the shank of the anchor. These serrated carbon-steel threads undercut the concrete allowing subsequent threads to securely interlock with the concrete.
Other stainless-steel bi-metal anchors are made by welding a full carbon segment onto the end of the anchor to facilitate cutting. Over time, however, carbon steel is vulnerable to corrosion, which can cause the steel to expand and crack the surrounding concrete.
In the stainless-steel Titen HD, the carbon steel is confined to the helical-coil thread so as to limit concrete damage when it corrodes. For comparison, a ½" x 5" THDSS screw anchor contains less than 1% carbon steel while other stainless-steel screw anchors of the same size can contain up to 18% carbon steel.
"The new stainless-steel Titen HD anchor is a game-changer for contractors working in harsh environments," said Corey Clark, product manager, Simpson Strong-Tie. "Prior to this product being available, contractors were largely limited to using wedge anchors or adhesives. Now we have a solution available that is reliable and easy to install."
Key features and benefits of the THDSS screw anchor:
Ideal for exterior applications and corrosive environments
Type 316 stainless steel
Minimized carbon steel for less corrosion expansion
Installs with an impact wrench or a hand tool
For more information about the THDSS screw anchor, visit strongtie.com/titenhdss.