Simpson PGT2OZ Compact Metal Post Bracket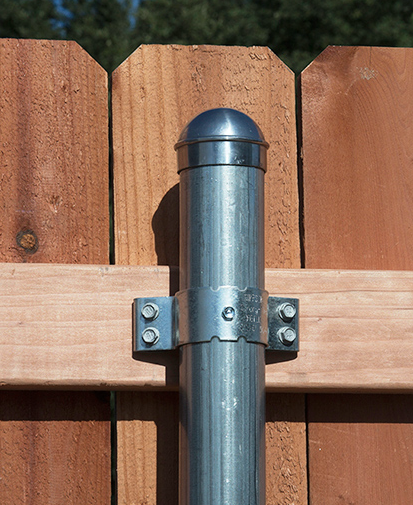 The new PGT2OZ Pipe Grip Tie bracket from Simpson Strong-Tie, the industry leader in engineered structural connectors and building solutions, offers an economical solution for attaching wood fence rails to metal fence posts, eliminating rotted and failed wood posts.
The patent-pending design is simple to install and its compact size makes it easy to conceal behind a 1x wood box frame. The PGT2OZ may also be used to retrofit new rails into place on an existing fence. This is the newest addition to the existing line of pipe grip ties for attaching wood fence rails to metal posts.
"This new bracket makes it easy to build a beautiful wood fence that is wind resistant and will stay strong for years to come," said Sam Hensen, vice president and general manager for Connectors.
Key features include:
• Interior guides snap the bracket into position on the metal post for easier fastening
• Narrow 4 3/4" width allows it to easily fit inside a 1x wood box frame
• ZMAX coating provides additional corrosion resistance
To learn more about PGT2OZ, visit www.strongtie.com/pgt2oz.