Professional Measurement: Sokkia SET-60 Total Stations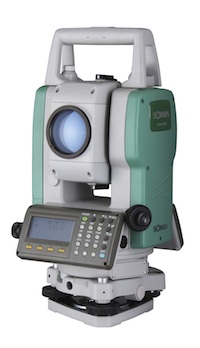 Sokkia Corporation announces a new series of total stations—the SET-60.
Available in two models – 2- and 5-second configurations – the SET-60 is compact, has a single-prism range of more than a 2000m (6,560 feet) and can be used with any Sokkia field controllers running MAGNET software for more intricate construction projects.
Brice Walker, vice president-survey sales, said, "The SET-60 will give users a high performance, high quality entry-level total station that will connect to most popular field controllers on the market, or a computer. High value at an economical price."
The total station series standard equipment includes a battery and charger, two displays and an optical plummet.
Additional information is available at http://sokkia.com/us/set-60.