Power Nailers & Staplers: Apach MS1619 U‐Crown Stapler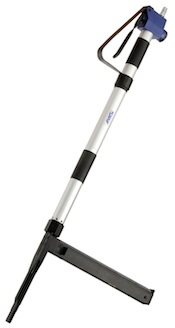 The Apach MS1619 U‐Crown Stapler drives staples into hard‐to‐reach places such as bottoms of coil springs with powerful and quick fastener placement. Single- or double-fire versions are available.
Fasteners include:
U‐Crown Diversion Points Staples
Complete C‐BCS31
Similar To Bostitch BSC31
Applications include bedding and spring-up assembly.