Calculated Industries Reintroduces DigiRoller Measuring Wheel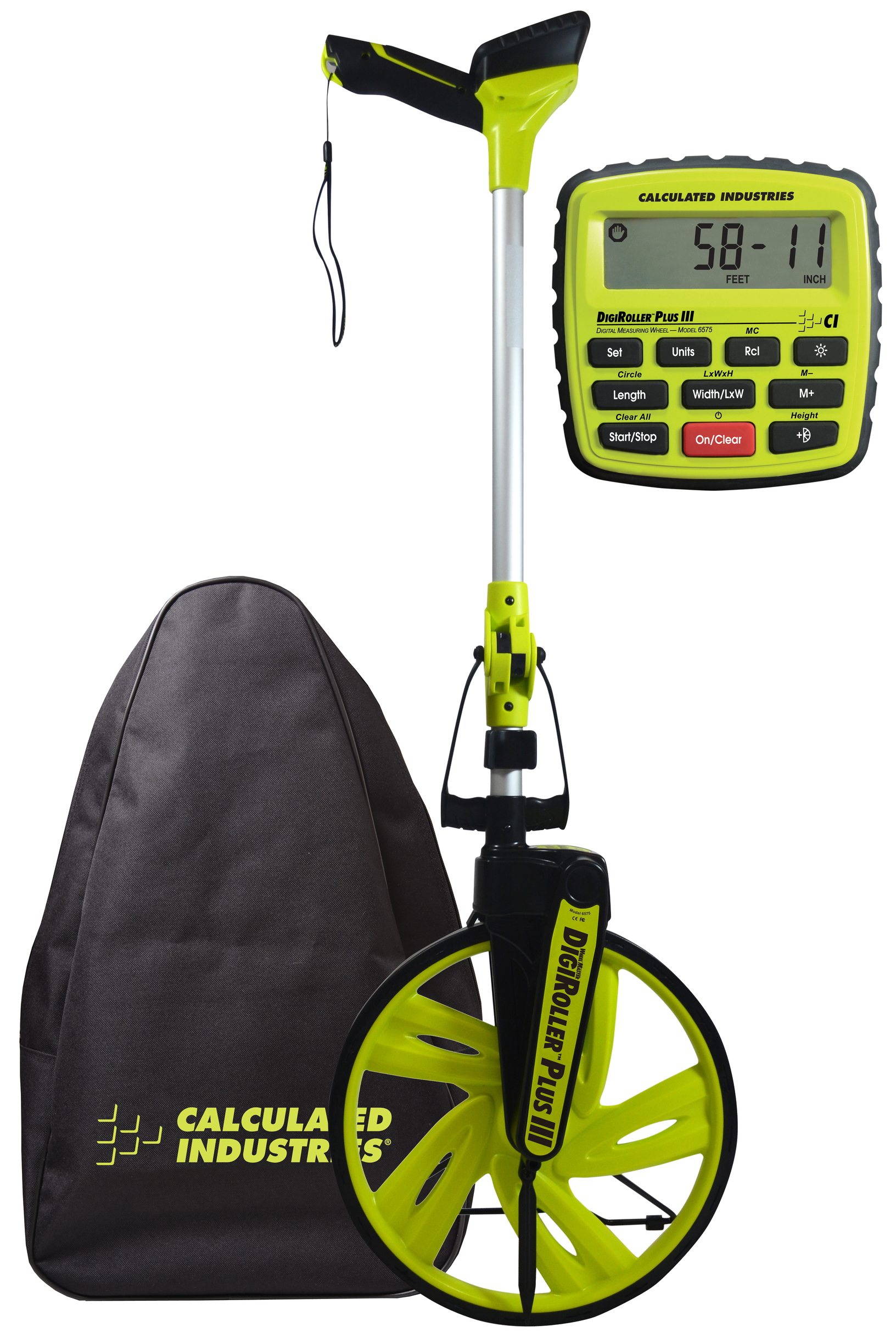 Calculated Industries (CI) introduces a newly-redesigned model of its DigiRoller measuring device, the DigiRoller Plus III.
CI is best known for its line of specialized calculators like the Construction Master Pro.
Jen Goedde, newly promoted Sales & MarCom Manager for CI, says, "We are always looking to develop tools that help people simplify difficult tasks. The Digi does that in several different ways. Our popular Wheel Master series does basic measuring of lengths. The Digi is a one-of-a-kind measuring wheel with brains and memory. We listened to folks who used the previous models and re-designed and re-tooled the entire device, making it easier to use and much more durable."
The DigiRoller Plus III can measure lengths, widths and heights in either U.S. or metric units. Plus, it can calculate areas, volumes, perimeters and more. It has easy-to-use (and read) handle-mounted controls with a 7-digit back lit display.
The gear drive is sealed for better protection and the center line design gives it good balance and 99.5% accuracy.
Goedde says the new measuring wheel has received good reviews from users. "They like it primarily because it's durable and accurate, but they also like the fact that it's easy to use and not overloaded with complicated functions. It's great for paving and concrete contractors, builders, estimators and landscapers."
The new Digi Roller III has a kickstand for when you're "parked", and it comes with a backpack/carrying case, a 9-volt battery, reflective safety tape, a wrist lanyard and a two-year warranty. For more information, go to www.calculated.com.