Ideal Precision Levels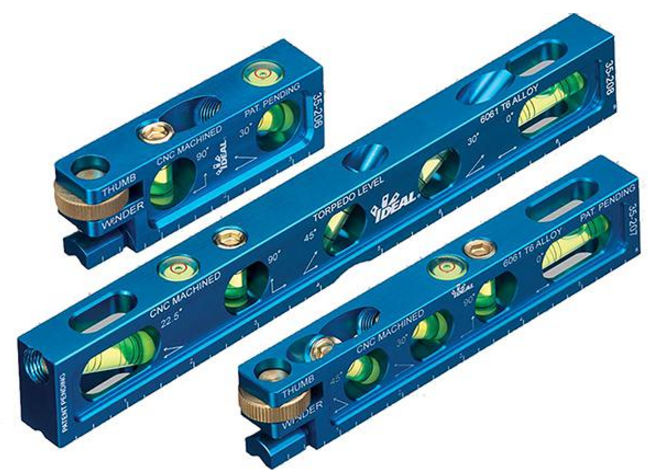 IDEAL Electrical, a leader in professional-grade tools and accessories, continues to deliver productivity-enhancing innovation for electricians with the introduction of its new line of Precision Levels that eliminate "dog-legs" when making saddle or offset bends to electrical conduit.
Equipped with the exclusive Thumb Winder conduit wheel, IDEAL Precision Levels ensure that bent conduit lines up correctly for perfect, labor-saving installations no matter how many bends are made.
Levels currently available on the market suffer from two common problems: poor holding strength to the conduit being bent, and difficult-to-replace vials. To address these issues, IDEAL integrated its Thumb Winder conduit wheel featuring a contoured screw that hugs the conduit's surface for a firm, stable hold that eliminates crooked or "dog-leg" conduit, even in the most complex bends.
In addition, IDEAL vials are designed for easy field replacement just by removing a single setscrew, unlike most competitors' vials that are typically glued into the levels.
IDEAL Precision Levels are conveniently available in 3.5", 6" and 9" lengths. The two smaller levels feature the Thumb Winder for perfect conduit bending and perform double-duty as torpedo levels, while the 9" model is solely for use as a torpedo level.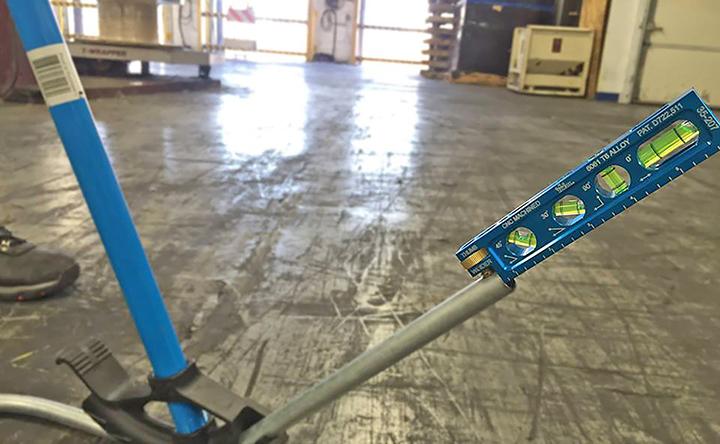 Oversized neodymium rate-earth magnets are built into the bottom of all three models for hands-free leveling of conduit, a process made even more accurate thanks to a custom v-groove geometry that provides greater surface area for the magnets to attach, as well as a bull's eye vial to align X and Y axis points. Oversized windows let electricians see the vials from all angles.
Built for professional use, IDEAL Precision Levels are the most durable and best equipped on the market today. The entire chassis is CNC machined from 6061 T6 aluminum billet for absolute straightness and is protected with an anodized corrosion-resistant finish for an extended service life.
The tough, molded acrylic vials have shock-absorbing rubber O-rings, which virtually eliminate shock damage.
IDEAL Precision Levels are backed by a Lifetime Guarantee. For more information, visit www.idealind.com. Download the brochure by clicking here.