Professional Measurement: Topcon GLS-2000 3D Laser Scanner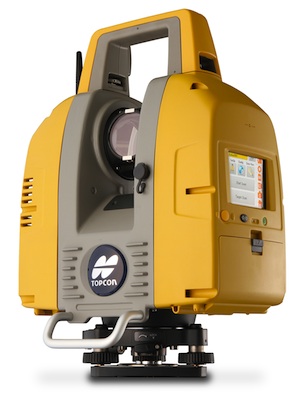 Topcon Positioning Group announces the release of the newest edition to the GLS line of laser scanners — the GLS-2000. Featuring an expanded field of view, the GLS-2000 is designed to pair with ScanMaster v3.0 software for quickly capturing and processing 3D point cloud data.
"The GLS-2000 is the fastest and most versatile scanning system in its class," said Charles Rihner, vice president for the Topcon GeoPositioning Solutions Group. "With a scan range of more than 350 meters, the GLS-2000 is capable of accurately capturing long-distance measurements in applications where access is limited due to safety or logistics concerns."
Using Topcon Precise Scan Technology II, the GLS-2000 is designed to emit pulse signals three times faster than earlier models. "Using faster pulse signals enables timing to be detected more precisely, which results in reduced noise and higher-accuracy data," said Rihner.
"With the on-board control software, scanning can simply be started with the touch of a button. Even entry-level users can intuitively operate the GLS-2000 that comes complete with a color graphical display," said Rihner.
Additional features include a full-dome scanning range, user selectable Class 3R or 1M laser, and an exclusive laser plummet function that measures instrument height with a one-touch operation.
Additional information is available at www.topconpositioning.com.