Professional Measurement: Topcon MS AXII Measuring Station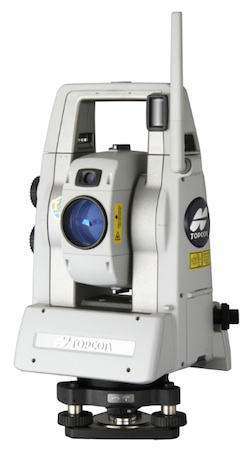 Topcon Positioning Group announces the release of the latest edition to the MS line of high-precision total stations in the North and South American markets.
The MS AXII measuring station series is designed for precision-intensive tasks, such as monitoring, bridge construction, and other highly detailed engineering projects.
The series includes the MS1 AXII with 1" angle accuracy, and the MS05 AXII with 0.5" angle accuracy.
"The MS1 AXII is perfect for long distance measurement activities, while the MS05 AXII is built for high-accuracy survey and construction projects," said Ray Kerwin, Topcon director of global surveying products.
"The fully robotic MS AXII models are vastly superior to conventional systems that simply lock on to the nearest targets," said Kerwin. "The MS AXII auto-collimation system allows the instruments to lock on to targets that are closest to the center view of the telescope, providing long-rage precision and accuracy even in low-light conditions."
Additional features include integrated Bluetooth® connectivity options, durability with an IP65 rating, and TSshield technology for security and maintenance.