Lifting & Moving: Bon Landscape Tie Dolly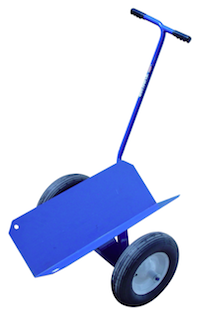 Bon Tool's Landscape Tie Dolly features a v-shaped bed and a wide 39-inch wheel base for easy maneuvering of heavy and cumbersome loads around the work site.
The bed is well balanced on the wheels making it ideal for moving large railroad or landscape ties. It is equipped with large 16-inch diameter pneumatic wheels.
The tool complements Bon's expanded line of equipment for landscaping which include large Timber Tongs; Tie Tongs; Tree Dolly; Heavy Duty Rock Cart; and a Lawn Roller.
For more information contact the sales department at 800-444-7060, visit Bon's website at www.bontool.com