Measuring: DEWALT contractor levels and rafter squares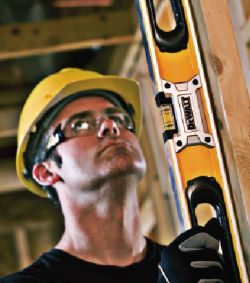 DeWALT levels and rafter squares for professional contractors offer increased durability, strength and accuracy on the jobsite.
Developed and manufactured by Empire Level, the leading designer and innovator of accurate levels and measuring tools, these revolutionary new products combine industry leading patented technology with innovative features to produce the most durable and easy to use level on the market today.
The result is a 250% stronger level.