Intercorp Strong-Shield Coated Self-Drilling Screws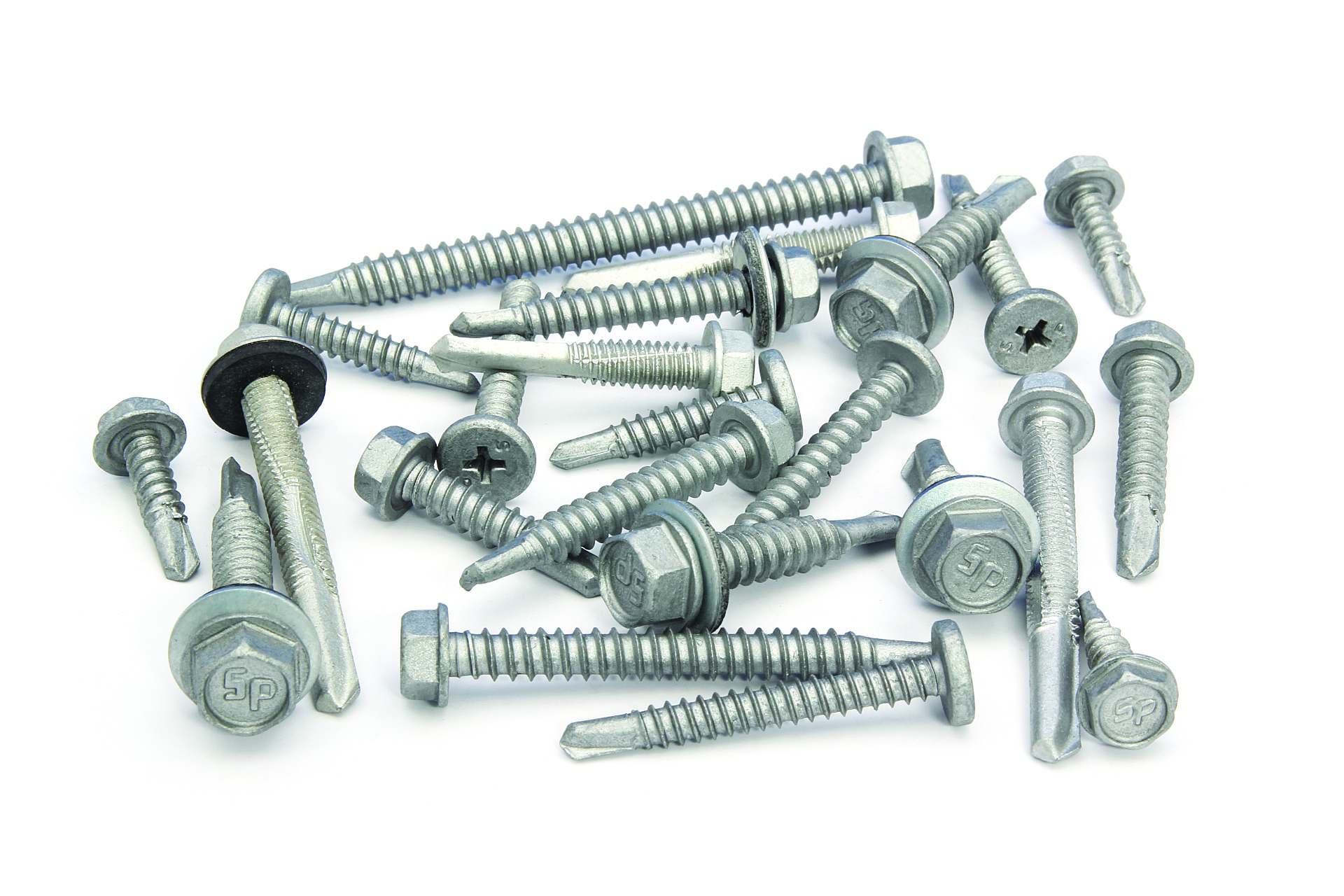 Intercorp is pleased to announce their Strong-Shield coated, corrosion resistant, self-drilling screws. These proprietary Strong-Shield coated products are about 50% less expensive than stainless steel fasteners and offer more than 40 times as much corrosion resistance as zinc.
"These new coated fasteners will attach metal to metal in roofing, siding, carports, patios, mezzanines, framing and more," said Law Winchester, National Sales Manager. "They have a four-layer protective barrier that prolongs the life of the fastener. It consists of a metallic zinc layer, a hex-chromium passivation layer, a functional nano-coating layer and a high-grade anti-corrosion chemical conversion film. With this kind of corrosion protection, distributors and construction professionals alike will benefit from this product offering."
These Strong-Shield coated products are ideal for coastal and other regions where corrosion is a concern. They offer a high degree of corrosion resistance which includes exceeding 1,000/hrs. of salt spray resistance, 15 cycles of Kesternich for rust/acid rain protection, and ACQ compatibility.
With locations in Los Angeles, New York, Chicago, Dallas, Atlanta, Portland, Houston, Cleveland, and Miami, Intercorp is strategically located to ship any of these Strong-Shield coated fasteners today. Call 800-762-2004 to find out more.
Founded in 1988, Intercorp is as an industry leader in the fastener distribution business. Their flagship brand, Strong-Point, is sold by thousands of distributors throughout the United States. The brand consists of a variety of high-quality fasteners including: Self-Drilling, Needle Point, Woodworking, Stainless Steel, Drywall, Pole Gripper, Outdoor, Concrete, and Cement Board screws. With an outstanding reputation for customer service, quick delivery, and superior support for the distribution channel, Intercorp is unmatched when it comes to high-quality fasteners. Learn more at www.intercorpusa.com.