Simpson Fascia-Fastening System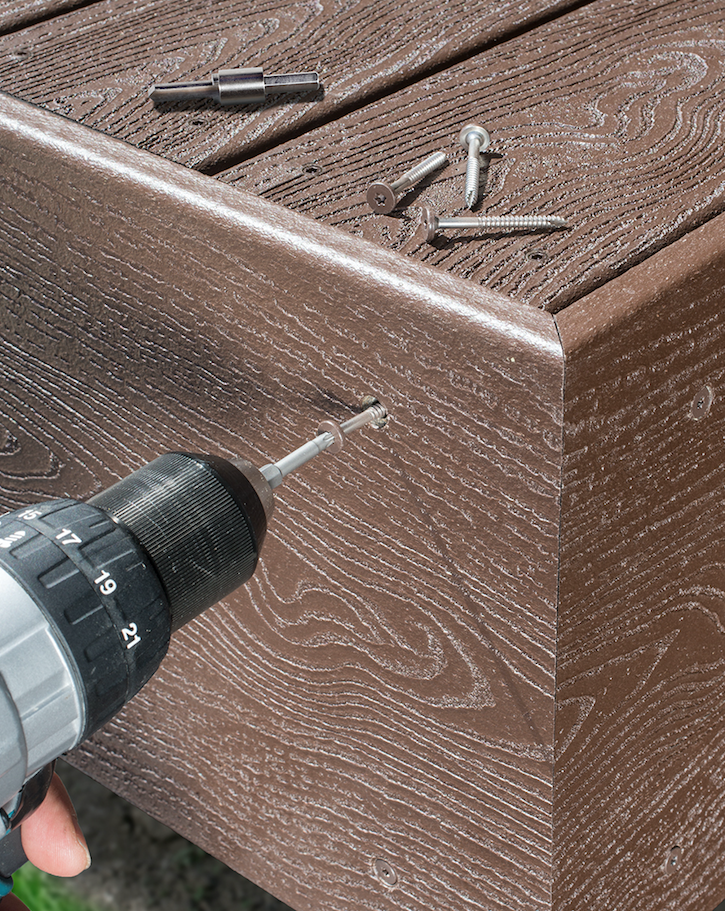 Simpson Strong-Tie has launched the Fascia-Fastening Solution that is designed to securely fasten composite and PVC fascia while providing superior corrosion resistance.
The Fascia-Fastening Solution accommodates expansion and contraction of installed fascia boards to prevent material failure resulting from exposure to environmental conditions.
The new solution consists of a fascia counterbore bit and a stainless-steel fascia screw. The fascia bit counterbores a hole through the fascia material that is wider than the shank of the fascia screw. The fascia screw is then driven through the predrilled and counterbored fascia material and into the substrate material.
Creating a hole wider than the shank of the screw not only enables the screw head to sit flush with the fascia surface, but the extra space allows for future contraction and expansion of composite boards. This process helps contractors prevent failures and reduces jobsite callbacks for head pullover, warping, buckling, mushrooming, broken screws, and loose screws and boards.
Installation of the Fascia Fastening Solution requires just a few simple steps and is designed for use with ½"- to ¾"-thick fascia boards.
The fascia screw, sold in quantities of 75, features:
• Type-17 point for fast starts
• Type 316 stainless steel for severe-level corrosion resistance
• Underhead chamber for increased sheer resistance
• Low-profile pancake head that resists pullover
• Deep T-20 6-lobe recess for fewer cam-outs
• Twelve color options for 0.40" heads including white, four shades of tan, two shades of red, three shades of gray and two shades of brown
• Size #8 x 1 ¾"
The fascia counterbore bit, sold separately and in single quantities, features:
• ¼" arbor size to fit standard drills
• 0.25" bore diameter
• 0.41" counterbore diameter
For more information about the Simpson Strong-Tie Fascia Fastening Solution, including detailed installation instructions and diagrams, visit strongtie.com/faciasolution.