Air Tools: Sunex Tools SX231P Premium 1/2 Inch Impact Gun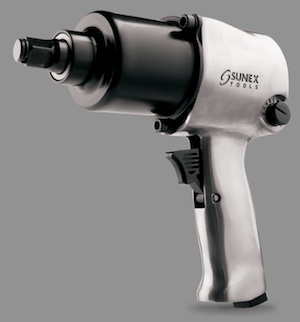 Sunex Tools is an industry leader serving the professional mechanic and recognized for their development and manufacturing of innovative tools that serve the automotive aftermarket.
Product breadth ranges from their renowned impact sockets, hand tools, air tools and shop equipment to a full line of lifting equipment.
Today Sunex Tools adds to that breadth and announces the launch of a new Premium 1/2" Impact Gun with Reinforced Anvil.
No Titanium parts, no Kevlar housings, no LED's. Sunex Tools innovates where it matters. The all-new Sunex SX231P, Premium 1/2" Impact Gun boasts superior durability and enhanced power.
As the anvil is most prone to fracturing during usage, Sunex has reinforced theirs with specialized hardened alloy which tested to be far superior over industry-leading competitors. Testing revealed that while other anvils broke at around 1,200 cycles, the SX231P anvil stayed intact surpassing 40,000 cycles!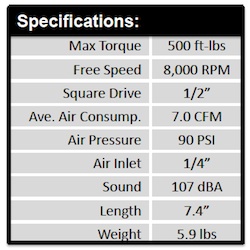 Couple this with precision CNC-machined components, which allow the SX231P to have over 11% stronger torque from reduced friction, and you'll find that the Sunex SX231P is one of the most durable and powerful impact wrenches in its class. Retail Price: $149.99
Sunex tools are designed for performance and durability and Guaranteed to Perform.