Diamond Equipment: Grip-Rite Diamond Blades & Bits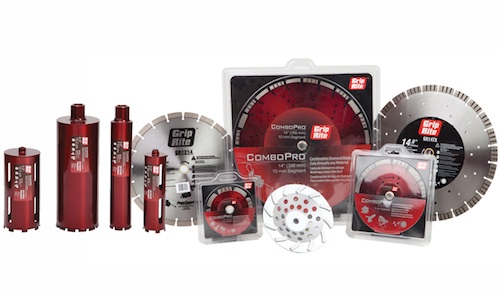 Grip-Rite diamond blades and bits can handle any job. Grip-Rite specializes in providing the best blade or bit to handle most applications whether the contractor works with concrete, bricks, block, ductile pipe, rebar, steel, tile and many other materials.
Grip-Rite makes it easy to find the blades and bits that work best with a contractor's tools - the newly-designed packaging shows at-a-glance which tools to use for the application material.
Grip-Rite line includdes, general purpose, multi-purpose blades, asphalt and green concrete blades, tuck point, tile and stone blades, polishing pads, cup wheels, grinding shoes, core bits and large dimaeter blades.