SENCO WhisperGrip Subfloor Nails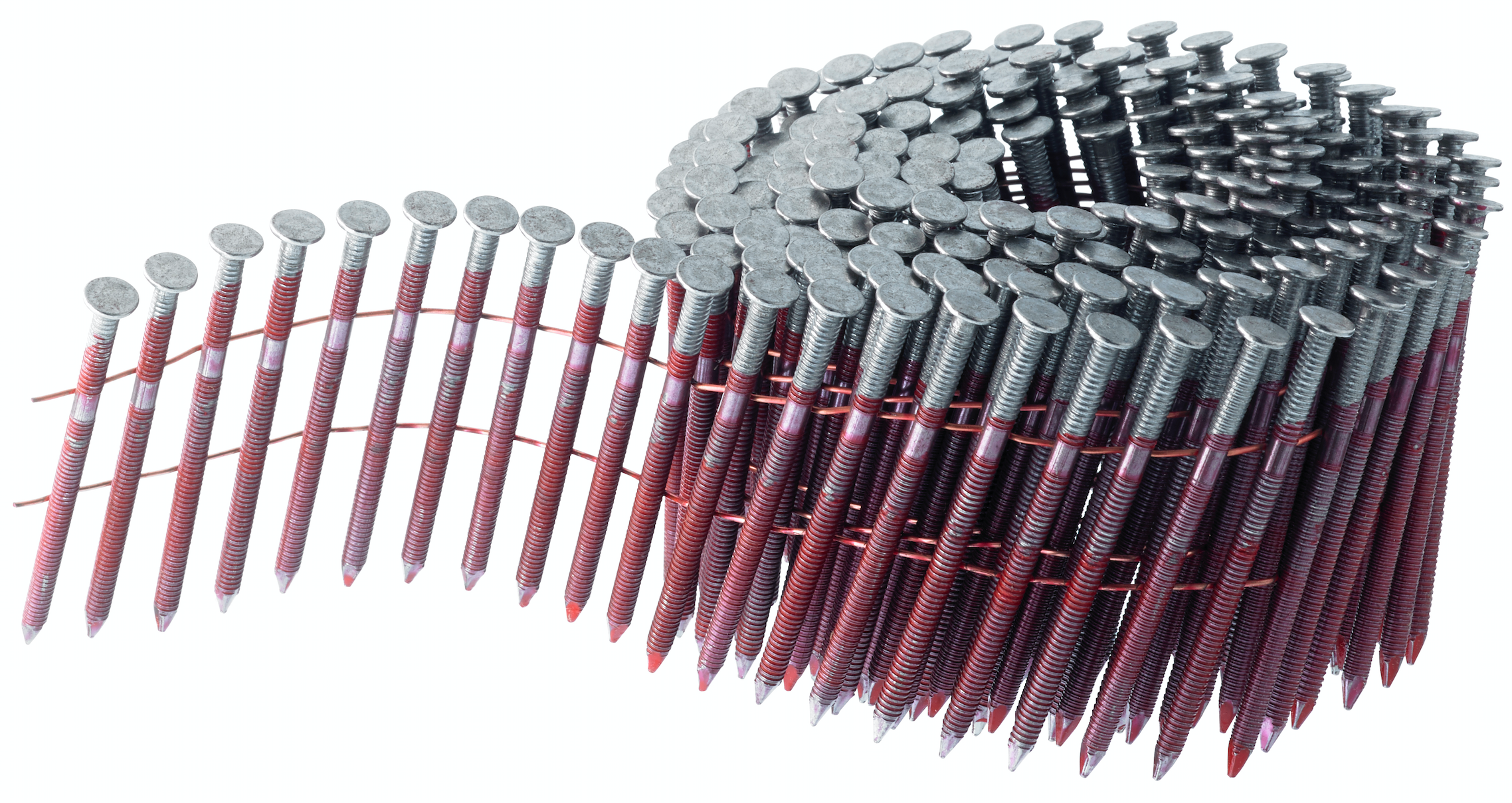 Professional contractors and installers can now eliminate squeaky, uneven flooring - and homeowner callbacks - without investing in a new, dedicated tool.
SENCO's WhisperGrip subfloor nails feature a patented step ring design that was originally developed in collaboration with the manufactured housing industry to better grip subfloor and sheathing material, maximize holding power, reduce squeaks, and eliminate costly callbacks.
The lower rings are designed to fully engage and grip the joist or studs. The upper rings ensure that nails remain countersunk even if the joist or stud is missed.
WhisperGrip nails come with SENCOTE coating, which acts as a lubricant during the drive for maximum speed and efficiency, then becomes an adhesive once driven for superior hold.
WhisperGrip nails are available in 2", 2-3/8" and 2-1/2" lengths and can be used with any SENCO 15 degree coil framing nailer including the SCN49XP, SCN60XP and SCN65XP.
For more information about WhisperGrip subfloor and sheathing nails, visit www.senco.com.